This ultra-thin wallet pays homage to the typically Parisian garden that is Parc Monceau.
Monceau: the modern and Parisian Armaillé wallet
At the end of the 18th century, fields still extended to this location. A few houses, located on a small hill at the current location of rue de Lévi, make up the hamlet of Monceau.
First conceived as a French garden, this place was transformed in 1773 to become a « garden of illusions », populated by heterogeneous buildings such as Roman remains, Tartar tent, and Chinese pagoda.
On the eve of the revolution, the wall of the farmers general was built. The northern layout of the gardens corresponds to the new limits of Paris, and a rotunda, known as the Barriere de Chartres, was built there to levy a tax on goods entering the city.
In the 19th century, Haussmann transformed the Monceau plain into an emblematic district of its new town planning. The madness of Chartres is divided and partially built with buildings and mansions. Another part is transformed into an English garden and becomes the Monceau park that we know today.
It is in this history rich in changes that our portfolio draws its inspiration.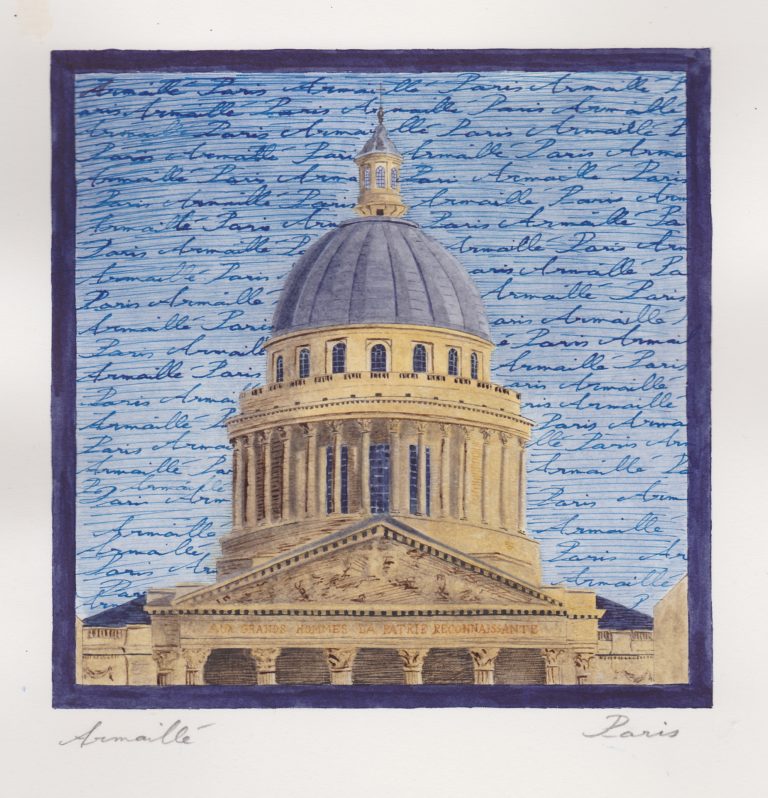 The rotunda, the work of the famous architect Claude-Nicolas Ledoux, has been preserved and constitutes one of the last vestiges of the precincts of Paris before 1860. Its massive columns and its superb blue dome stand out as a symbol of the district and of its park, of which they constitute the northern entrance.
The origin and the elegance of Monceau constitute a sesame able to remove the barriers of granting well beyond the borders of Paris.